Combining natural ingredients and science, Hair Rehab is the best available option for restoring your hair to it's former glory.  We have refined our products to be able to bring you the best look in the most natural way!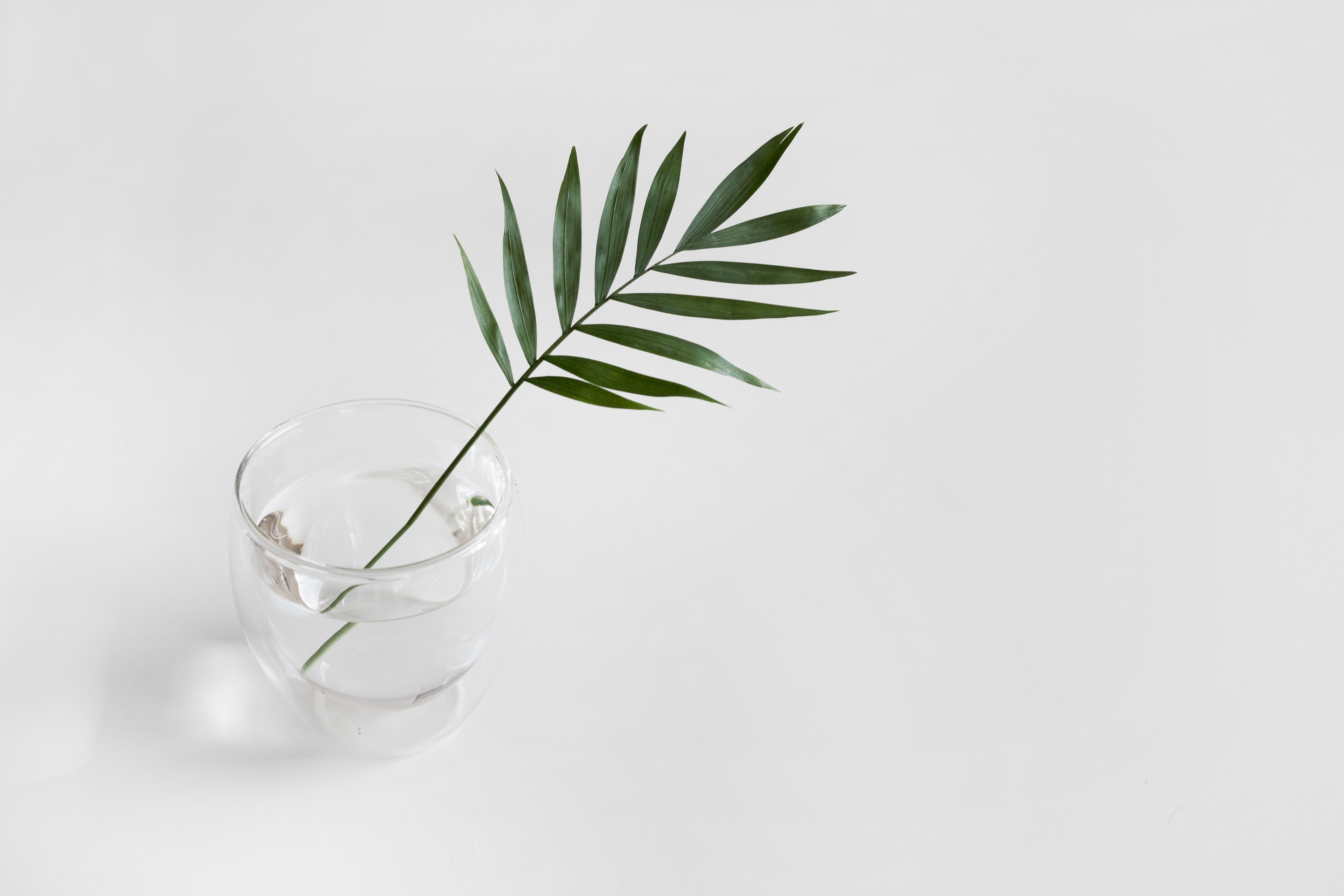 Hair Rehab® was established and perfected by industry experts, who have pioneered the field of thinning and aging hair, for over 30 years. Hair Rehab® provides an advanced natural technology, offering revolutionary results to both men and women, of all ethnicities, with all types of hair concerns. Our unique hair solutions are customized to fit each client's needs, providing a variety of ways to nourish your hair and scalp from the inside out, and outside in.*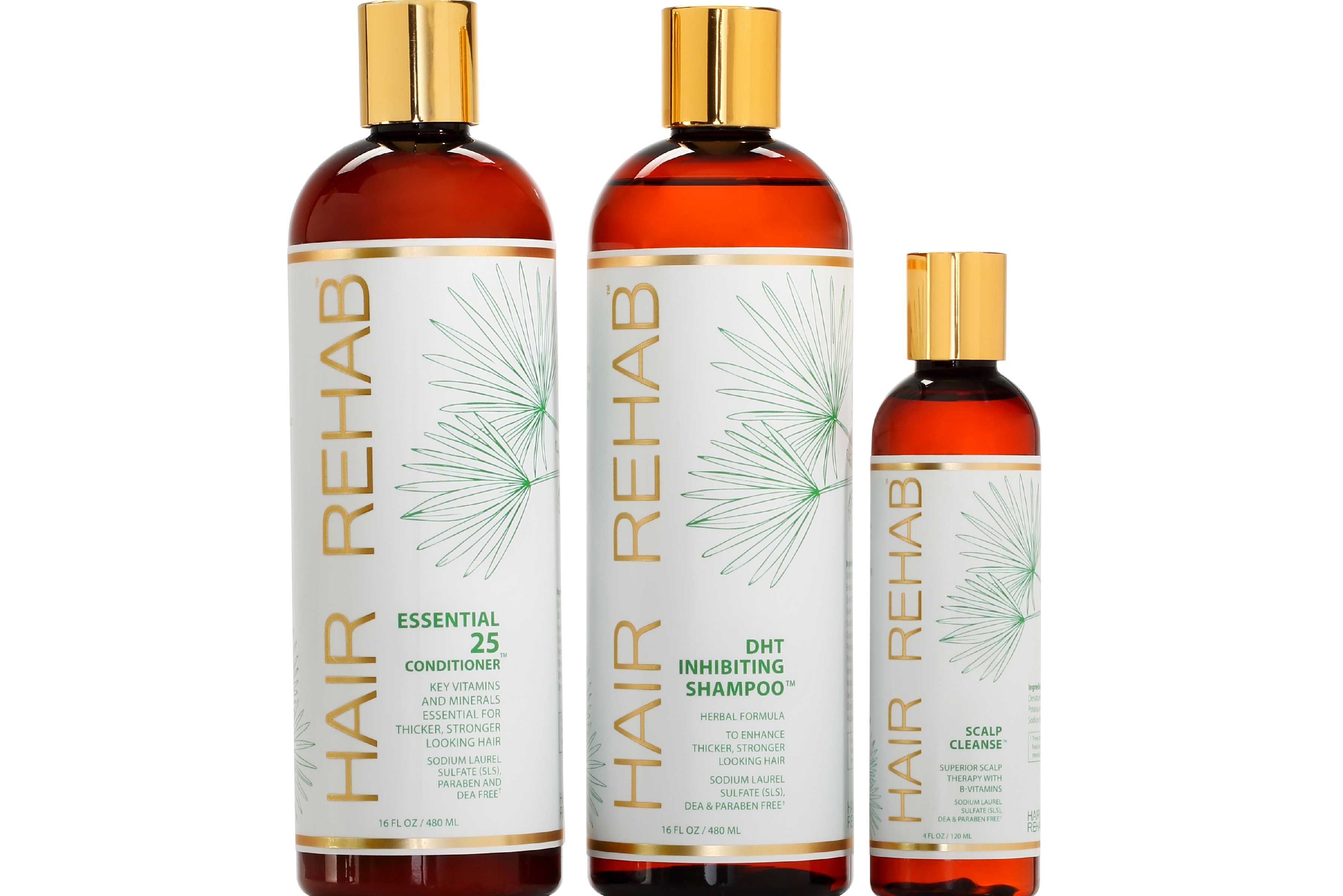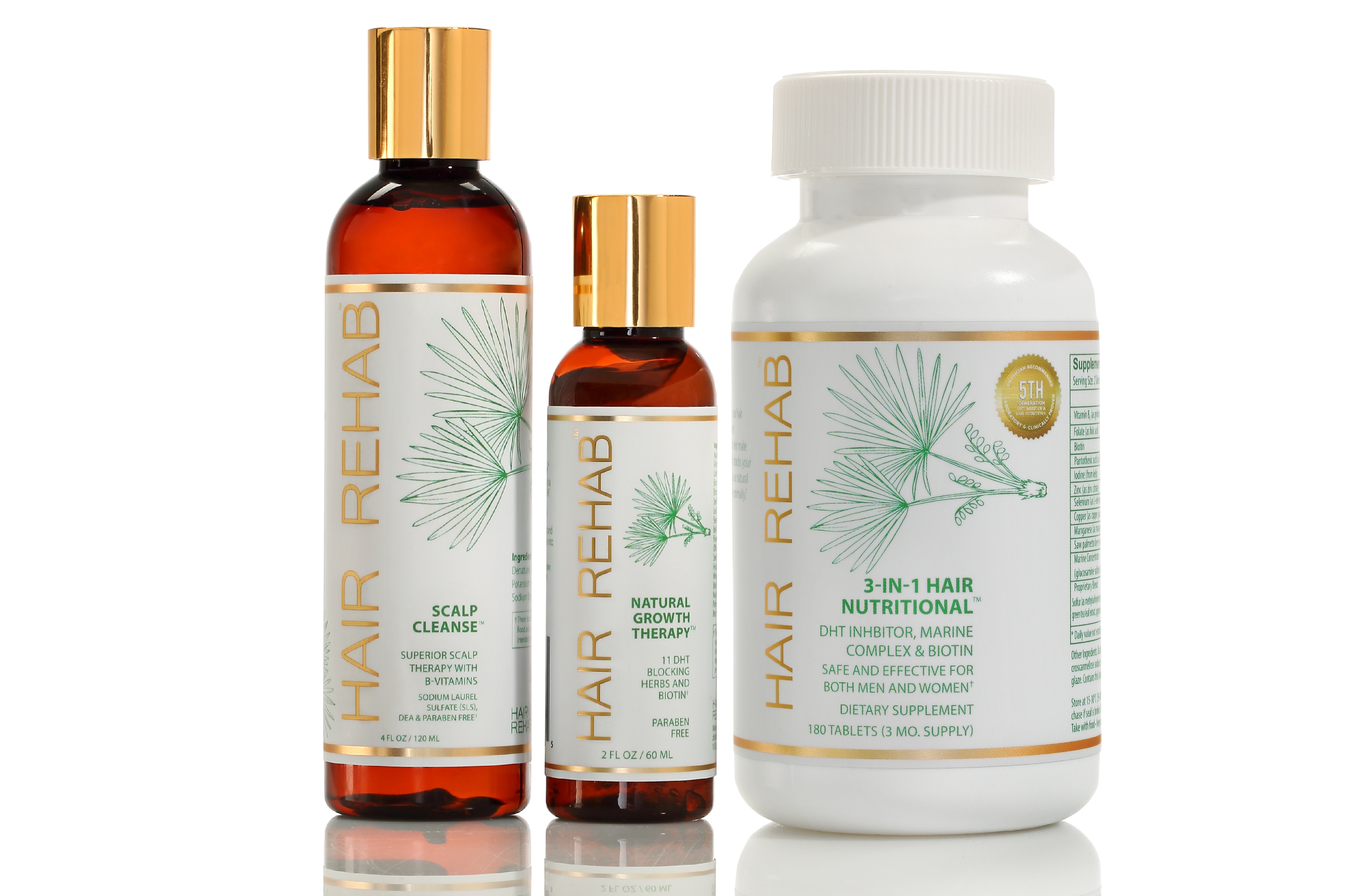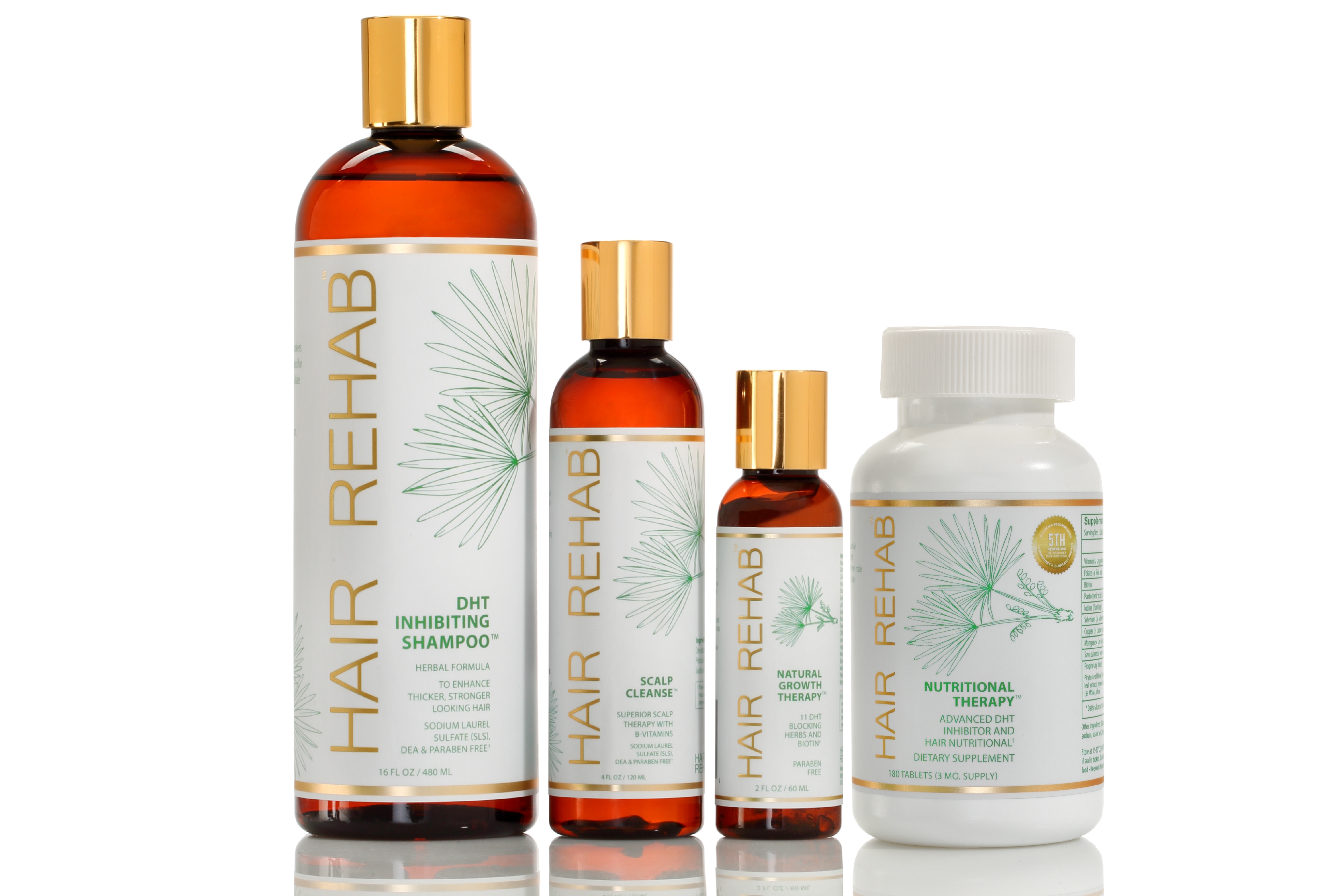 HEALTHIER HAIR &
SCALP RESTORE
Our Healthy Hair & Scalp Restore bundle is a perfect combination for those looking to improve and maintain an overall healthy scalp environment. Designed to create optimal hair and scalp health, while enhancing the appearance of all hair types.
CLEANSE &
REVIVE
The Cleanse & Revive bundle is a gentle, yet powerful solution in combating the appearance of fine, thinning and aging hair with natural, gentle ingredients. This non-invasive option is safe and effective and can be used daily.
COMPREHENSIVE CLEANSE &
REVIVE
For maximum effectiveness, upgrade to the comprehensive bundle, to include Hair Rehab®'s DHT Inhibiting Shampoo.
We're revolutionizing beauty